DO NOT REMOVE - LEFTNAV CLOSE/CONTENT OPEN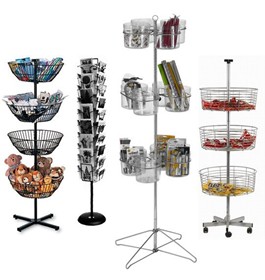 S&L carries a complete line of spinner display rack units for prices so low you're head will spin! Whether you're looking for a point purchase spinner or a floor spinner rack-we have all the spinner rack units you need to showcase your merchandise in a unique and eye-catching way.
Choose your point purchase spinner or floor spinner rack from an assortment of styles, colors and sizes designed to meet any budget. Click below for specific product details and ordering information.