Retail Design Department
Dear Customer,
I would like to take this opportunity to introduce you to S&L Store Fixture. We have been in business in South Florida for over fifty years and have had the privilege of working with many recognizable companies such as Burdines, Macy's, Walt Disney, Six Flags, Ritz Carlton, Harrahs Hotels, Busch Gardens, Sandal's Resorts, Stanley Tools and Sally Beauty Supplies just to name a few.
Our Design Department has a creative team comprised of Architects, Interior Designers and Visual Marketing Specialists, all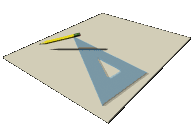 working together to create a lasting retail image as well as fixtures manufactured for your profit. We understand how competitive the retail market is and how important it is to continue to grow with the changing times. We also realize that every client, no matter how large or small, has different needs.
Therefore, we invite you to contact our team of experts; whether your opening a new store or just remodeling, we have fresh and innovative ideas just for you. For more information please contact us at info@slstoredisplays.com
We look forward to doing business with you in the near future. Please call us for a free copy of our catalog at 1-(800) 205-4536.
Sincerely,
Ron L. Maier
Executive Vice President
S&L Store Fixture Inc